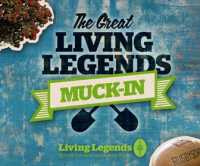 Related resources
Regional
Accomodation
Transport
Activities
The Great Living Legends Muck-In - Southland
Provider: Living Legends
Region: Southland
Duration
Ongoing
Description
Living Legends is managing 17 native tree planting projects throughout New Zealand during Rugby World Cup 2011. We are working with provincial rugby unions and community groups for each planting, and we'd love overseas visitors and locals to join us in supporting and enjoying our natural heritage. As well as that we are honouring our Rugby Legends – each planting site is dedicated to a New Zealand rugby icon.
The Bushy Point Restoration area on the Otatara peninsula near Invercargill has very significant natural values.
The area has been quoted as having vegetation and habitats of indigenous fauna of national significance. It is home to the best remaining example of formerly more widespread coastal sand dune totara and totara–matai forests in New Zealand, and supports good populations of endemic forest birds including nationally threatened species that are strongly dependent on the forest remnants. It also contains nationally threatened plants as well as native fish species – kokopu, eels, and lizard species.
A fundamental part of the Bushy Point project is a restoration corridor to link nationally rare totara forest on sand dune with kahikatea swamp forest.
In 2002 the Otatara Landcare Group went into negotiation with the Department of Conservation, Southland Conservancy to take over the 14 hectare grazing lease within the Bushy Point Conservation Area with the aim of gradually restoring the area back to native vegetation. The Concession agreement was signed in August 2002 and is for 30 years.
Since 2000 the Otatara Landcare Group has organised many community planting days, initially within the conservation area, and has managed weed and pest control.
With the help of Living Legends the project will progressively turn the area of exotic grasses into a functioning, self-sustaining native ecosystem with features and educational opportunities that can be enjoyed by the public of Otatara and Invercargill for the future.
On 11 September 2011, volunteers will plant 5000 additional native trees at this site as part of Living Legends programme of work – come and join us.
The Southland Rugby Legend is the only All Black from Ohai-Nightcaps, Kevin Laidlaw.
Laidlaw represented New Zealand in 17 games, including three tests.
Since retiring from playing, Kevin Laidlaw has served his province, and is currently a member of the Southland Rugby Union's Board of Directors.
Visuals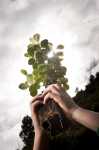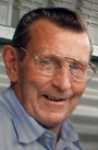 Skills required
General willingness to muck-in