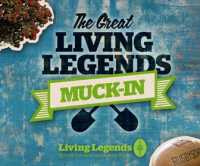 Related resources
Regional
Accomodation
Transport
Activities
The Great Living Legends Muck-In - North Harbour
Provider: Living Legends
Region: Auckland
Duration
Ongoing
Description
Living Legends is managing 17 native tree planting projects throughout New Zealand during Rugby World Cup 2011. We are working with provincial rugby unions and community groups for each planting, and we'd love overseas visitors and locals to join us in supporting and enjoying our natural heritage. As well as that we are honouring our Rugby Legends – each planting site is dedicated to a New Zealand rugby icon.
The Long Bay Regional Park is a popular recreation area for Aucklanders as well as the wider New Zealand community.
The park is visited by over a million people a year with its sweeping beach which adjoins a marine reserve and contains stands of native forest.
Maori occupants of Long Bay gave it the name Oneroa, meaning long expanse of sand. Ngati Kahu was the main tribal group to live here until European settlement began in the 1850s.
The Vaughan family bought 600 hectares at Long Bay in 1862 and farmed sheep on the property during the next 100 years. George Vaughan built the Vaughan Homestead as a farm cottage in 1863. It was extended and altered over the years but the Torbay Historical Society has restored it to its present form.
The Vaughan family ran the current picnic areas as a camping ground until they sold the park to the Auckland Regional Council in 1965.
Among the park's interesting historical sites is a World War II gun emplacement north of the beach (on the Coastal Walk). This was part of a defence network to protect the Waitemata harbour from Japanese invasion.
On Sunday 11 September, Living Legends will plant 5000 native plants in a site adjacent to the high use coastal area and very close to other advanced revegetation plantings – come and join us.
Please note that this site is quite wet with some tidal influence, so gumboots or waders are a requirement of the day.
The site does include some drier areas providing visitors with the chance to carry out a variation in planting sites and potential plant species.
The North Harbour Rugby Legend is legendary All Black number 8 Wayne "Buck" Shelford.
Shelford retired from playing all rugby in 1995 after a spell playing in Italy and coached for some time in Britain, including spells at Saracens and Rugby Lions.
He returned to New Zealand and was the assistant coach of the North Harbour team in 1997 and coach in 1998.
Visuals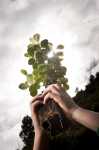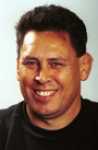 Skills required
General willingness to muck-in