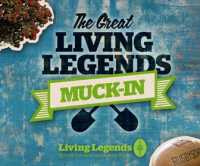 Related resources
Regional
No resources found for this region and category.
Accomodation
YHA - Youth Hostel Association
Transport
Activities
The Great Living Legends Muck-In - King Country
Provider: Living Legends
Region: Nationwide
Duration
Ongoing
Description
Living Legends is managing 17 native tree planting projects throughout New Zealand during Rugby World Cup 2011. We are working with provincial rugby unions and community groups for each planting, and we'd love overseas visitors and locals to join us in supporting and enjoying our natural heritage. As well as that we are honouring our Rugby Legends – each planting site is dedicated to a New Zealand rugby icon.
The Whakaipo Bay Recreation Reserve is one of the most stunning locations that Living Legends will be helping to restore.
This former farm is now a very significant recreation area for Taupo and the wider New Zealand community.
Bordering the lake and less than 15 minutes from Taupo central, it is seen as a key area to promote recreation opportunities.
It is inevitable that this landscape, with its spectacular views across Lake Taupo and entry to the W2K mountain bike trail, will become a national icon within the lands managed by the Department of Conservation.
On 18 September 2011, volunteers will plant 5000 additional native trees at this site as part of Living Legends programme of work – come and join us.
The King Country Rugby Legend is one of New Zealand's most well known former All Black, Sir Colin Meads.
He is an icon within New Zealand rugby, and was named the country's Player of the Century at the NZRFU Awards in 1999.
Visuals

Skills required
General willingness to muck-in and have fun