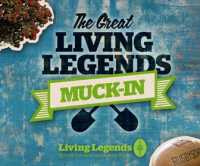 Related resources
Regional
Accomodation
Transport
Activities
The Great Living Legends Muck-In - Auckland
Provider: Living Legends
Region: Auckland
Duration
Ongoing
Description
Living Legends is managing 17 native tree planting projects throughout New Zealand during Rugby World Cup 2011. We are working with provincial rugby unions and community groups for each planting, and we'd love overseas visitors and locals to join us in supporting and enjoying our natural heritage. As well as that we are honouring our Rugby Legends – each planting site is dedicated to a New Zealand rugby icon.
Motuihe Island, in the inner Hauraki Gulf, has a colourful pre and post European history and is a favoured visitor and boating destination and recreation area. Classified as a Recreation Reserve the island is administered by the Department of Conservation.
The formation of the Motuihe Trust in 2000 was the first step in a major restoration initiative which continues today. The Trust operates its own nursery on the island providing eco-sourced plants for revegetation, and through its volunteers has carried out extensive planting on the southern part of the island.
As an island, now free of predators and most weeds, Motuihe is an outstanding ecological asset both regionally and nationally and an outstanding site for the Auckland WRC initiative.
Living Legends will plant 5000 native plants on the northern headland come and join us.
The area has received considerable weed control along the cliff edges but no planting to date. Some of these cliff areas will greatly benefit from revegetation to help slow coastal cliff erosion.
Anyone wishing to take part in this event needs to pre-register on the Living Legends website – www.livinglegends.co.nz. Numbers are limited to due to constraints with ferries and we may require a gold coin donation.
There will be two ferries returning to the mainland during the course of the afternoon allowing visitors the opportunity to explore the island if they so wish.
The Auckland Rugby Legend is Bryan, Beegee, Williams whose involvement and service to the game has been virtually life-long and has covered all aspects.
In all, Bryan played for the All Blacks 113 times and in his 38 tests scored nine tries. His 66 All Black tries in all matches was the record until beaten by John Kirwan. Bryan has also served as coach of Manu Samoa, and is a former vice-president of NZRU.
Visuals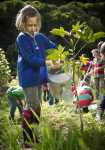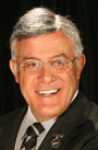 Skills required
General willingness to muck-in