Related resources
Regional
No resources found for this region and category.
Accomodation
YHA - Youth Hostel Association
Transport
Activities
Preserve natural resources & help community in Sapa
Provider: Vina Volunteer Service
Region: Nationwide
Duration
Ongoing
Description
Over view
Would you like to travel to a country and experience its cultures and purity nature more deeply than you are on a normal vacation?
"Preserve natural resource and help communities in Sapa" workcamp will be the best placement for you. This unique program is an opportunity for volunteers to share experiences with a local community development group. The program brings participants a meaningful education program combined with ecological tourism, helping to improve the living standard of the local ethnic minority groups and developing unique cultural exchange.
Highlights:
Assist villagers to improve English communication skills as well as develop more effective techniques to approach and sell their products to tourists.
Assist with setting up and improving local home stay projects.
Guide locals and tourists to throw waste in the right place and to protect the environment and wildlife. Work with the local community to educate and raise the people's consciousness about natural forest protection.
Participate in tree planting projects to help regenerate the natural environment.
Help people harvest crops and perform other everyday tasks unique to village life.
What our projects say
The volunteers make great things in different activities for community development and environment conservation.
The volunteers have been of great impact especially those on long term duration.
International volunteers are more focused because they come purposely for that.
It is a great time for international volunteer to get experiences of Vietnamese minority ethnic people, cultural exchange and exploring the beautiful scenery in the North of Vietnam.
Visuals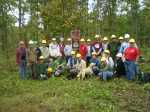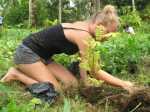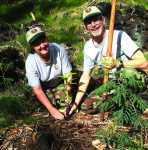 Skills required
No special equipments for this program. You just need a good health, love nature and discovery.