Related resources
Regional
Accomodation
Transport
Activities
Moehau Environment Group
Provider: Moehau Environment Group
Region: Waikato
Duration
Ongoing
Description
The Moehau Environment Group is an incorporated society of around 100 members established in 2000. The Group aims to improve conservation values in the northern Coromandel by carrying out pest control, species recovery work and advocacy. For more on the group visit www.meg.org.nz.

The Moehau Environment Group runs several conservation projects in the stunning but remote Northern Coromandel which volunteers can get involved with. These include 7900ha of Kiwi Sanctuary, our "Ratattack" project at Port Charles, and the Waikawau Wetland Restoration project.

Volunteers play an incredibly important role in the successful maintenance of our projects by assisting with predator control, weed eradication, track maintenance and species monitoring work.
Moehau Environment Group activities are in a remote wilderness area of New Zealand. It is one hour return drive to Colville (General Store), 2 hours return drive to Coromandel town (2 general stores, 2 pubs, 3 cafes and restaurants) and 4 hours return to Thames (supermarket, movies and even a McDonalds).
Visuals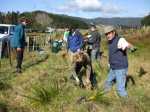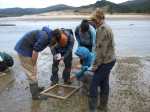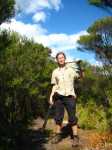 Skills required
Great attitude & reasonable level of fitness.