Related resources
Regional
Accomodation
Transport
Activities
Manuka Mire: Restoration of a native environment on a sheep farm
Provider: Manuka Mire Farm Park
Region: Southland
Duration
Ongoing
Description
Southland, 25km south east of Invercargill.
On our 303ha (700acre) sheep farm we aim to manage the land sustainably. A part of this is the protection of a wetland area (peatland/open water/regenerating forest) under a QEII National Trust Open Space Covenant. This area is home to many waterfowl and we maintain traps to reduce predator numbers and improve breeding outcomes. We are also undertaking the planting of native riparian zones and shelter belts around our farm. Conservation volunteers assist with the propagation of plants , planting and maintanance of planting. Gorse, broom, elderberry and ragwort are all weeds that we try to control. Volunteers have also helped with this work.

Accomodation provided: Yes.

Transport provided: Yes.
Visuals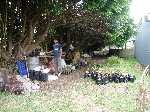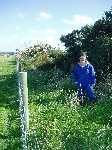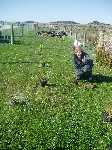 Skills required
A happy to give it a go attitude!