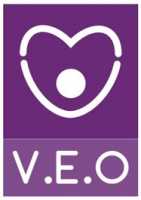 Related resources
Regional
No resources found for this region and category.
Accomodation
YHA - Youth Hostel Association
Transport
Activities
Group volunteer program in Vietnam
Provider: Veo volunteer
Region: Nationwide
Duration
Ongoing
Description
V.E.O has been running various volunteer projects and we need a new group of volunteersevery month! You will be part of a group of volunteers who all want to contribute and join our organization. The project that V.E.O supports is based on non-formal education with the aim to sponsor and help local community development.
Most of the projects we have been running are based in the North of Vietnam, for example in Hanoi, Hoa Binh, Mai Chau, Son La and Sa Pa. There are a lot of topics that your group can support, ranging from manual labor to sophisticated knowledge. Most often our projects focus on assisting the local schools with English class and health care education, or sometimes we even help out with manual labor necessary to repair the condition of the school and improve the overall infrastructure. We believe that with the short but intense help of a volunteer group, the local community will in the near future have a much better education and more chances in life.
VOLUNTARY ACTIVITIES
As mentioned before, volunteers will help to teach health care or English to locals with little opportunities. During the time you stay with the local people, your group also can join in organic farm works to understand the culture to the fullest. Furthermore, a helping hand in improving the buildings and overall infrastructure will be much appreciated.
LEISURE ACTIVITIES
Besides working time, you will have free time to join the local life. Going to the local market and doing some shopping will be a good opportunity for you to discover all about the food and clothes of local people.
Projects will be both in urban and mountainous areas. If in an urban area, you will have a chance to join in local leisure activities such as karaoke, or have a good time exploring beautiful places to learn everything about the local culture. In the mountainous area, you will have a chance to trek around the village and get an overview of the beauty of nature, or to bike around in the early morning and late afternoon.
LOCATION
The location will be in the North of Vietnam in both urban and mountainous area. The project site will be in provinces such as Hanoi, Hoa Binh, Sa Pa, Son La.
ACCOMMODATION
Volunteer will be arranged in a home-stay with a local family. A very big and comfortable common room will be enough to host around 15 volunteers. With any requirements for private rooms, you need to inform us one month before the date of participation. Toilet, bathroom, and a bed with soft blankets, sheets, pillows, and mattresses well be available.
RECRUITMENT
Good health and able to speak and understand English.
DURATION
At least 1 week.
Duration: 1 week+
Destination: Northwest of Vietnam
Skills required
able to speak and understand English