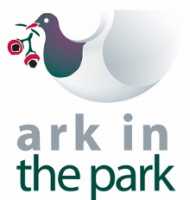 Related resources
Regional
Accomodation
Transport
Activities
Ark in the Park
Provider: Ark in the Park
Region: Auckland
Duration
Ongoing
Description
The Ark in the Park project has established over 2000ha of predator controlled forest in the northern Waitakere ranges. Mustelids, rats, cats and possums are controlled with trapping and bait. Monitoring of rodents, invertebrates and birds is ongoing and shows that numbers of the common forest birds are increasing and the reintroduced species - kokako, robins and whitehead - are known to be breeding . Only 35 minutes from Auckland's CBD, this project is the largest open sanctuary in the Auckland province and the most accessible. Over the next few years we will work towards the retunr of birds such as kaka and kakariki as well as missing species of butterfly, geckoes and plants. Volunteers are fundamental to all aspects of the project's operation with involvement in trapping, baiting, vegetation maintenance, planting, bird surveys, pest monitoring, data collection and analysis, logisitics and strategy planning. Volunteers report satisfaction from learning new skills, keeping fit and spending time in a beautiful natural setting with like-minded people.
Volunteer Sessions:
Thursdays and Saturdays. Weekend sesssions are followed by a BBQ. It is also possible to volunteer independently outside these times.
Overseas volunteers and students from Germany, USA, UK, Holland, Japan, Russia, Belgium, Switzerland and France have assisted to date.
For further information visit our website www.arkinthepark.org.nz . You can also find us on Flickr https://www.flickr.com/groups/arkinthepark/
Visuals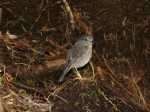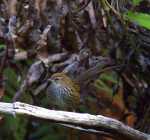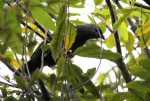 Skills required
Volunteers should be comfortable with working in a rain forest environment - dense vegetation, often steep and slippery underfoot, physically challenging terrain. However there are less physically demanding options too.